Get fit, stay fit! Join our classes
Maintaining regular exercise is a fantastic way to lose weight and improve your overall health and wellbeing. We run weekly group exercise classes it's not only good for your fitness, but great fun too, with many people saying they made new friends.
Why get fit
Exercise has a huge range of benefits, from improving your mood to helping avoid life-limiting conditions. Exercising on a regular basis helps manage your weight, which not only improves your physical appearance, but will help reduce your risk of type 2 diabetes, heart attack, strokes and some cancers. It will also help lower your blood cholesterol and blood pressure levels. Our classes aren't just for those who want to get fit, if you're at risk of falls, have been in hospital or bed ridden it's also a great way to get back into movement. We've made sure that some of the excises are chair based to accommodate all. As a result, you'll develop stronger bones, muscles and joints, you'll be stable on your feet whilst also lower your risk of developing osteoporosis. The endorphins from exercise will give you more energy, help you sleep better, make you feel happier and more relaxed.
How you can get fit with us
During the session, our highly trained instructors will help you try many new activities, all aimed to be enjoyable and educational. We run circuit classes, chair-based classes, boxing classes and health walks. This can involve various equipment like resistance bands or weights, or simple just your body!
We also work with Active Life who deliver total body workouts, circuits, and dancefit classes!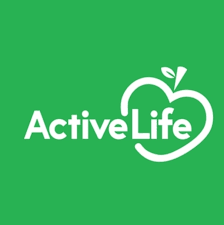 Who can get fit with us?
Anyone aged 16+ who lives or works in Southend
Or registered with a GP in Southend CCG
Anyone who is inactive (less than 30 minutes activity per week)
Where can you get fit
You'll find exercise sessions in lots of community centres across Southend, so you're only just around the corner from one! Often there's a coffee morning before the session, a great place to meet new people.
Prefer to get fit outside?
Join our trained walk leaders on one of our weekly health walks! For 30 minutes to an hour, we take a group walk along Southend Pier and sea front. This is great for mental as well as physical health, and also give you the chance to socialise, meet new people and enjoy nature.
Get fit today
If you're 16 or above and think you could benefit from this service just fill in our short contact form and we'll get back to you
You can also contact us on 0333 005 0095