Everyone Health Adult Weight Management services are currently not able to provide any weight loss drugs as part of the services provided, we will keep referrers and service users updated on changes to this via the website.
Why you should lose weight
Maintaining a healthy weight isn't just good for your physical health, it plays a vital part in your mental well-being too. If you're overweight, you're more likely to suffer medical conditions such as Coronary heart disease, Type 2 diabetes, Coronary heart disease and certain cancers, including breast and bowel. You also more likely to suffer a stroke and a heart attack than others of the same age. There is strong evidence that weight issues also link to depression.
How we can help you to lose weight
We offer a 12 week programme, 45 minutes Nutrition Workshop and 45 minutes physical activity, lots of options to understand food choices and to help you find tasty, small changes to help you lose weight for good. We run groups and one to one sessions with our trained and friendly registered nutritionists. They are also fun and sociable, giving you the chance meet people who, just like you, want to get fit and lose weight. If this isn't for you, we can offer some residents free access to 12 weeks of Slimming World and Weight Watchers in Southend through our local partnerships.
We encourage a balanced approach including both what you eat and helping you to move more, as well as helping you to track your progress – we'll be there every step of the way, and to cheer on every pound you lose.
Why not also try our healthy walks, lasting between 30 mins and 1 hour, led by a fully trained walk leader, we'll take you out and about around Southend.
Check your BMI here www.nhs.uk/live-well/healthy-weight/bmi-calculator
Who can lose weight with us?
Anyone aged 16+ who lives or works in Southend
Or registered with a GP in Southend
BMI 30 or more (or 27.5 when adjusted for ethnicity* and health conditions
*People with a South Asian, Chinese, Other Asian, Middle Eastern, Black African or African-Caribbean family background are more at risk of heart conditions and other health conditions therefore a lower BMI is used.
Where you can get help to lose weight
Wherever you live in Southend there will be a group session near you at a time to suit you.
Start losing weight today
If you're 16 or above and think you could benefit from this service just fill in our short contact form and we'll get back to you.
You can also contact us on 0333 005 0095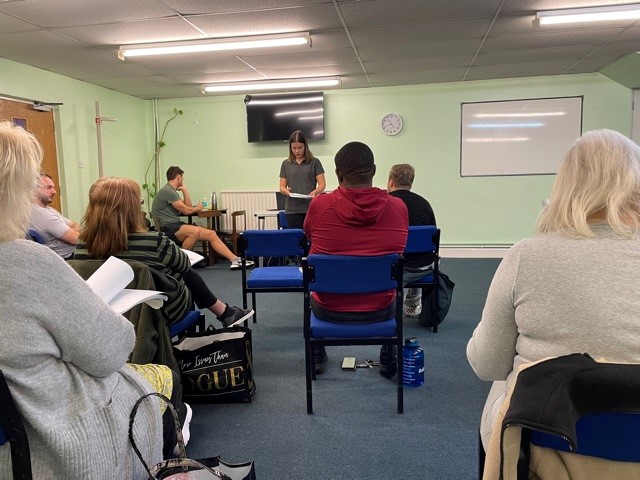 Everyone Health X @indirock_ Adult Weight Management Programme
This is a 12-week programme involving a 45 minute nutrition workshop and 45 minutes of rock climbing. This is subsidised by Southend-on-Sea City Council, so they cost just £2 per session!
We're starting two new programmes in January:
Would you like to have a go? To sign up, choose from the options below!
Visit: everyonehealth.co.uk
Email: [email protected]
Text: ShiftIt to 60777
Tel: 0333 005 0095